marine energy | water | economic model

Monday 30 January 2023, 09:00 - Wednesday 1 February 2023, 17:00 (CET)
Practical information
When

Monday 30 January 2023, 09:00 - Wednesday 1 February 2023, 17:00 (CET)

Languages

English
Description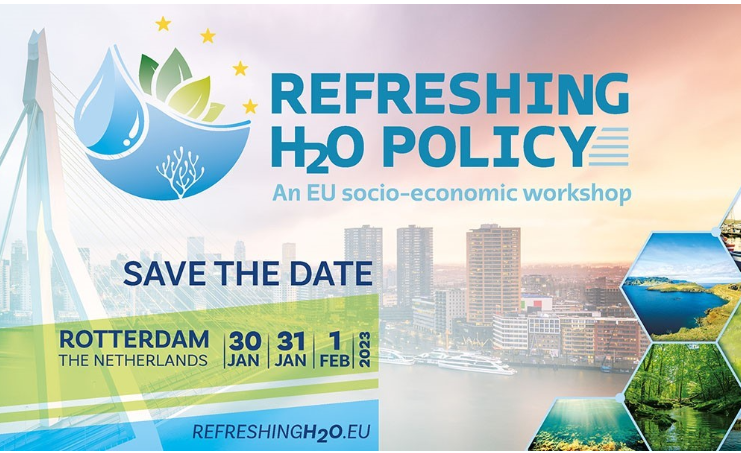 The Refreshing H20 Policy Workshop, on the social and economic aspects of fresh and marine water policy, will be held in Rotterdam, Netherlands, from January 30 to February 1.
It provides a space for policymakers, practitioners, and environmental socio-economists to get together and identify the disruptive breakthroughs in social and economic thinking required to support the European Blue policy transition in facing present and future challenges, including climate change.
The workshop aims to build on experiences in applying social and economic thinking, methods, and tools to support decision-making at different scales. These include: local, metropolitan, catchment, river basins, and sea basins, in the context of the implementation of the Water Framework Directive and the Marine Strategy Framework Directive.